Biography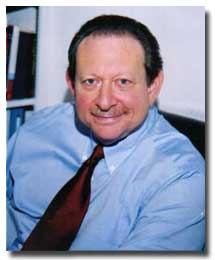 Michael Schuman, B.A., B.C.H., C.F.H.
Board Certified Hypnotist
Certified Forensic Hypnotist



Click to Enlarge

I am Board Certified by the National Guild of Hypnotists.



Click to Enlarge

I am certified by the National Guild of Hypnotists as a Certified Instructor. I am qualified to teach the Guild's course for certification as a hypnotist.



Click to Enlarge

I am certified as a Master Practitioner of Neurolinguistic Programming.
From The Journal of Hypnotism (September 2008),

"...we

[The National Guild of Hypnotists]

have over 10,000 members in 65 countries..."




Click to Enlarge

Of those 10,000 members fewer than 300 are Board Certified Hypnotists. Michael Schuman is proudly listed along with highly honored colleagues. (Click on image to see the full listing of NGH Board Certified Hypnotists.)
Hypnosis Credentials | Board Certified Hypnotist vs a Hypnotist
Click below.....
Michael Schuman, B.A., B.C.H., C.F.H. is a native Houstonian. He holds a B.A. from the University of Oklahoma (1965) and is certified as a Certified Hypnotist and Certified Forensic Hypnotist by the PATH Foundation®, Houston, Texas. Mr. Schuman is a National Guild of Hypnotist Board Certified Hypnotist. He has over 400 hours of hypnosis training, hundreds more hours of Continuing Education Units, has served an Internship in Hypnosis and Hypnotherapy at the Healthy Visions Wellness Center and School of Hypnosis in Oak Ridge, Tennessee*, and has thousands of hours of experience with clients in his private practice in Houston, Texas. Mr. Schuman has Specialty Certifications in a number of presenting issues:
Complementary Medical Hypnotism
Hypnosis Pain Management
HypnoAnesthesia for Chronic Pain Management
Emergency Hypnosis Instructor
Hypnosis for Anesthesia
Advanced Cellular Releasing©
Cell Command©
Hypnosis for Traumatic Shock, Grief, and Depression
Hypnosis for Irritable Bowel Syndrome
Hypnosis for Fibromyalgia Syndrome
Michael Schuman is a certified member of the National Guild of Hypnotists as a Board Certified Hypnotist and the American Board of Hypnotherapy as a Certified Hypnotherapist. He practices in accordance with their Codes of Ethics and Standards and does annual continuing education to maintain his training at a high standard.
*Identical to certification for Registered Nurse Anesthetists
N.G.H. Specialty Certifications in:
Complementary Medical Hypnotism
Hypnosis Pain Management